Supporting students at every stage
Mesarya Education House and our partners NCUK we have a proven track record of helping students gain admission to the top universities.
As the one and only Nicosia further education institution with these links, we provide not only an excellent education, but also the skills needed to stand out from the crowd. When our students apply for international universities, they are able to demonstrate a personal maturity and genuine interest in their chosen subjects, as well as demonstrate their developmental potential.

We guide our students through every stage of their university selection and application. One-to-one UCAS advisory sessions, exceptional teaching and specialist training programmes, put students in the best possible positions for entry into their desired universities.
We maintain close relationships with admissions tutors at many of the leading universities, and we fully understand the qualities they are looking for. We organise visits by all the NCUK member universities, and by Mesarya Technical University.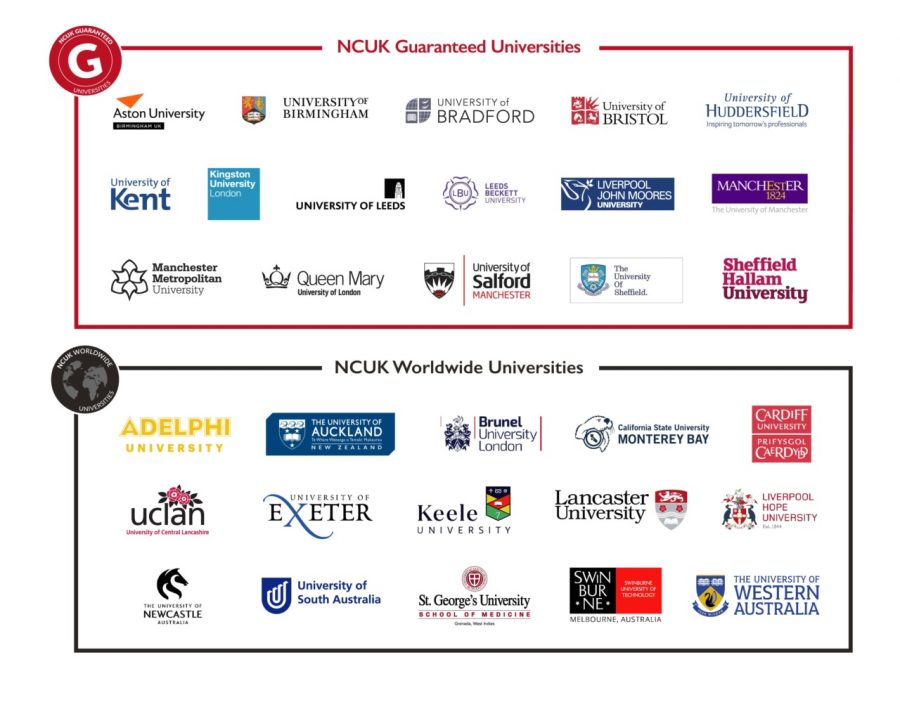 We also offer individually tailored specialist advice and guidance, from our own Oxbridge staff, to any student aspiring to study at either Oxford or Cambridge. For students invited to university interviews, we provide in-depth training including voice projection, body language and background reading, as well as mock interviews with academics from leading universities.
Finally, we understand that some students look beyond the UK when choosing a university. As well as embracing and supporting this attitude, wherever the destination country, MEH offers its students access to top expertise in US Ivy League admissions processes and can also provide unique support to those applying to top institutions in Asia. Our strong links with universities in the region, most notably with the Tsingtao China University of Petroleum, the University of South Australia, Swinburne University of Technology, the University of Auckland and, the University of Western Australia,  mean that MEH students have the opportunity to undertake short placements overseas, an experience which is particularly well regarded by both UK and US university admissions tutors.
MEH students are work ready!
In addition to our careers evenings and skills-focused events, students at Mesarya Education House benefit from their very own online 'Employability Hub'. This portal offers students much more than just news and practical information; they can also access and apply directly for high-quality internships and work experience programmes.
www.workreadyschools.co.uk/schools